Innovative architecture, a vibrant cultural life, a buzzing food scene and great attractions make a city great, but for a place to top the list for real thrills it has to offer a little something extra.
The world's most buzz-worthy metropolises encompass facets to send all your senses reeling, meeting even the loftiest expectations.
If you can shake the immediate confusion and figure out the inner workings of the largest and most esteemed cities, the rewards can be endless, from hang gliding off the lofty peaks surrounding Rio de Janeiro to the hedonistic delights of Berlin's revitalized districts.
Here are the 4 most fun cities in the world:
New York, US
New York City sets the bar for excitement—there is literally never a dull moment in the pulsing hub. As the biggest city in the United States, New York has grown into itself, and then some.
It's filled with architectural marvels, amazing restaurants, world-class shopping, and a nightlife scene so lively it rivals almost every cosmopolitan city out there.
---
Barcelona, Spain
One of Europe's most dynamic and youthful cities, Barcelona packs a real punch with its world-beating art scene, beach lifestyle, and hedonistic nightlife. It's large enough to have plenty to do yet sufficiently dense to be manageable and easily traversable on foot.
There are certainly many big-ticket sights, such as the Picasso Museum and La Sagrada Familia. But to experience the true essence of Barcelona, follow the example of the locals. Spend an afternoon exploring one of the many eclectic neighborhoods and the carefree Bohemian atmosphere.
Join the exhilarated crowds in the city's frequent football celebrations. Above all, be sure to dine in one of the hundreds of trendy tapas bars and then dive into the city's lively, and always surprising bar scene.
---
Dubai, UAE
Dubai is a rare and ambitious city leading the charge in the Middle East. With a massive expat community intermingling with Emirates nationals, the landscape is filled with interesting faces and innovative places.
Charming, distinct, and definitely exuding its very own character, Dubai is often compared to Paris for the allure and love of everything luxurious.
Surrounded by majestic desserts that beckon with exciting activities and contrasted with state-of-the-art buildings, Dubai offers an interesting mix of backgrounds, making it a unique and compelling destination to explore. Despite Dubai's urbane nature, Arabic culture, and a rich heritage is prominent.
---
Tokyo, Japan
Japan's fast-paced, bustling capital is one of Earth's most captivating cities. It enthralls visitors with a unique mix of ancient traditions and cutting-edge modernity. Tokyo is home to many of the world's latest technological innovations as well as some truly bizarre, mind-bending concepts.
From robot restaurants to high-octane karaoke, massive video game parlors and unthinkable food creations, as well as more shopping, restaurants and nightlife venues than you can shake a stick at, Tokyo will set your heart pumping. Above all, be prepared for the street life to bombard your senses as you lose yourself in the fast-moving masses, neon lights and jumbotrons.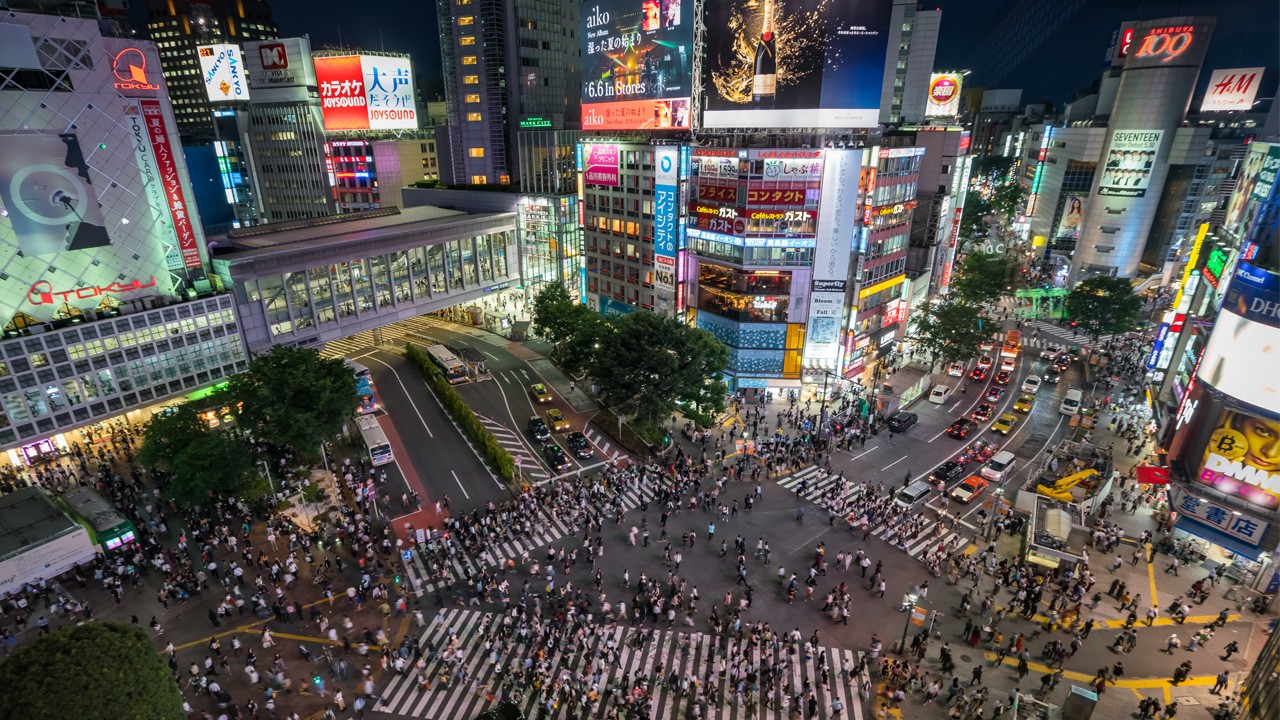 Tokyo is anything but laid back. So if you're in search of excitement, the constant stream of stimuli, activities and unexpected experiences means there's no better place.